Martin Bárta studied voice at the Conservatory in Pardubice under Prof. Svatava Šubrtová (1990) and at the Academy of Performing Arts in Prague under Prof. René Tuček (2006), now he works with Jacek Strauch.
After teaching vocal theory and practice for two years, in 1995 he became a soloist of the F. X. Šalda Theatre in Liberec. Besides opera roles – for instance, Giorgio Germont (Verdi: La traviata), Enrico (Donizetti: Lucia di Lammermoor), Sharpless (Puccini: Madama Butterfly), Ottokar (Weber: Der Freischütz), Yeletsky (Tchaikovsky: The Queen of Spades) – his repertoire also included operetta and musical roles (e.g. Freddy in Loewe's My Fair Lady).
In 1997 he joined State Opera in Prague (now one of The National Theatre Opera Houses) , where he debuted as the Herald in Wagner's Lohengrin. He went on to portray Germont, Tchaikovsky's Eugene Onegin, Valentin in Gounod's Faust, Mozart's Papageno in Die Zauberflöte and Guglielmo i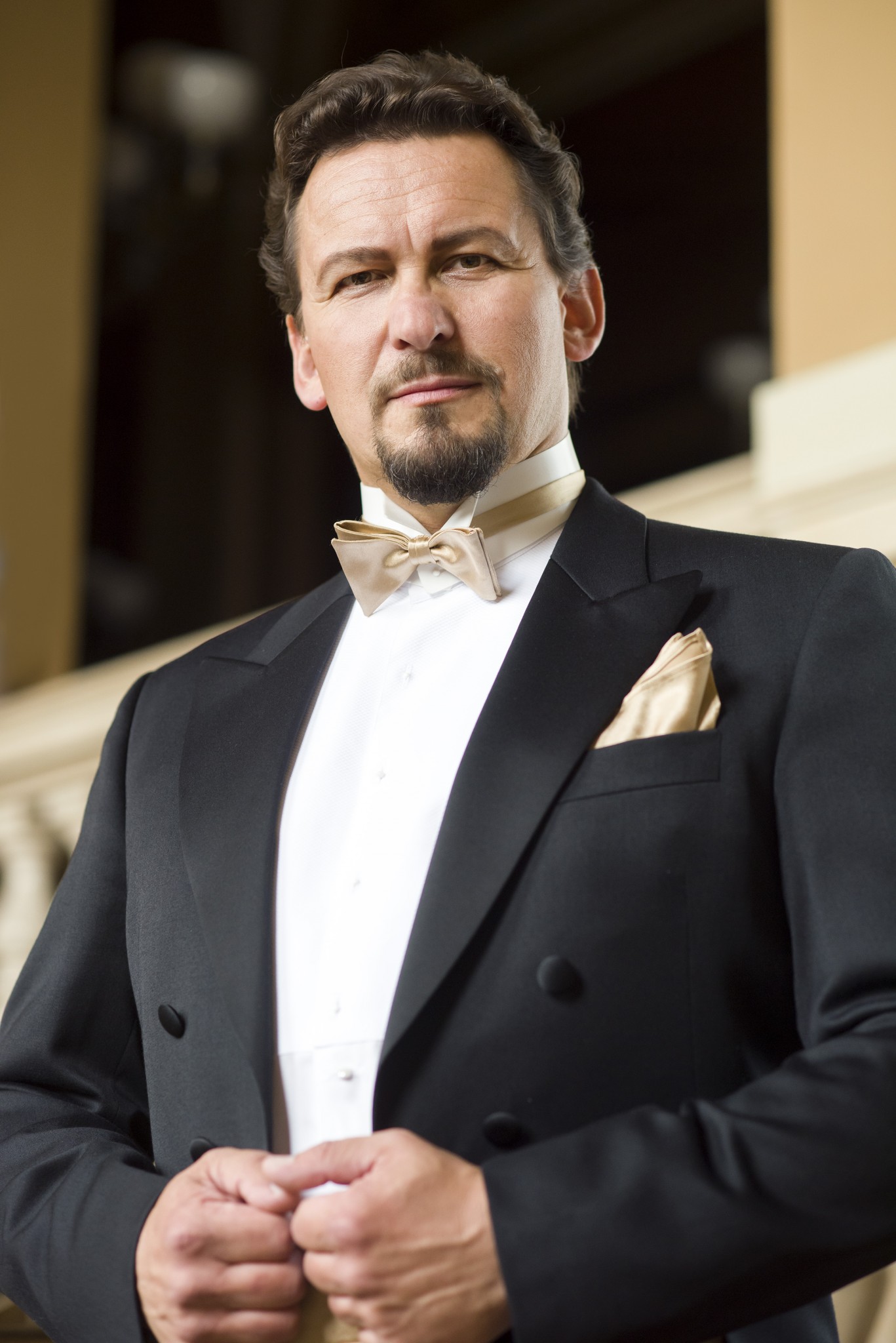 n Così fan tutte, Escamillo in Bizet's Carmen, Schaunard and Marcello in Leoncavallo's and Puccini's La bohème, Verdi's Amonasro (Aida), Nabucco and other roles. He has frequently appeared on the stages of the National Theatre in Prague, singing Mozart's Don Giovanni and Count Almaviva (Le nozze di Figaro), Smetana's Přemysl (Libuše) and Sir Cecil in Britten´s Gloriana. He has also performed at the National as Kalina (Smetana: The Secret), Fotis, the priest (Martinů: The Greek Passion), Jaroslav Prus in Janáček's The Makropulos Case, and The Devil (Martinů: The Miracles of Mary).
Now he sings on the stages of the National Theatre frequently especially Verdi roles such as Rigoletto, Nabucco, Macbeth, Germont, Amonasro, he sings Marcello (La Bohéme by Puccini)  and Janáček´s Revírník (Forester – The cunning little vixen), the only Přemysl (Smetana´s Libuše) as well as Escamillo (Bizet´´´´ s Carmen) and Count Capulet (Gounod´´ s Roméo and Juliette), Faninal (Rosenkavalier – dir. by Andreas Homoki) and Bohuš (Jakobín – Dvořák) and Bohumír (Ardmida  – Dvořák).
At the Slovak National Theatre in Bratislava he has portrayed Don Giovanni and Silvio (Leoncavallo: Pagliacci), at the National Theatre in Brno Don Giovanni, Nabucco, Amonasro and Escamillo.
In JKT Theatre in Pilsen he created the role of Jochanaan (Strauss´Salome), Macbeth (Verdi), Barnaba (Gioconda – Thalia Award Nomination) and Přemysl (Smetana´ ś Libuše), and in 2022 title role of Verdi ´s Macbeth and King Vladislav (Dalibor – Smetana).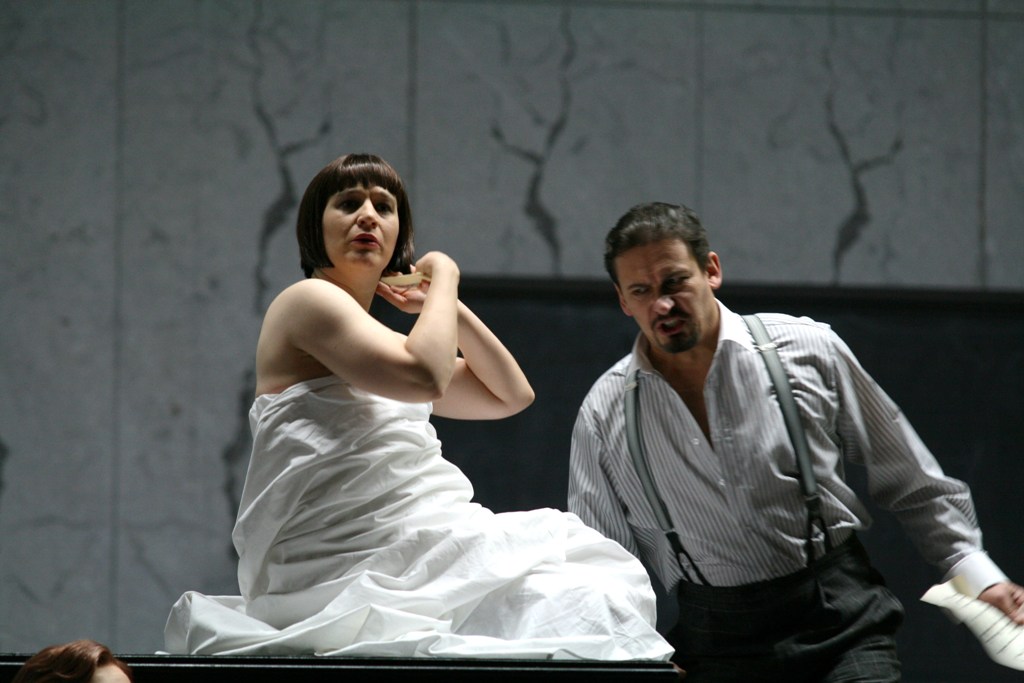 At the National Moravian-Silesian Theatre in Ostrava he has appeared as a guest as Ruprecht in the Fiery Angel (Thalia Award Nomination 2015) by Prokofiew, Lord Nottingham (Roberto Devereux (prem. 2015) Tausendmark in Brandenburgers in Bohemia by Smetana (prem. 2016), King Vladislav in Smetana's Dalibor, Count in Mozart's Le nozze di Figaro, Nabucco, Marcello in Puccini's La bohème, Bohumír in Dvořák's Armida, Nabucco or Hindemith's Cardillac. As far as concerts and oratorios are concerned, most noteworthy in his repertoire are solo parts in Orff's cantata Carmina Burana, Fauré's Requiem, Beethoven's Symphony No. 9, Bach's St John Passion and St Mathew Passion and in Martinů's The Opening of the Springs. He has performed in Germany, Austria, Italy, France, Switzerland, England, The Netherlands, Japan, South Korea and the USA.
He has worked with renowned conductors (Leopold Hager, Pierre Boulez, Asher Fish, Jiří Kout, Jiří Bělohlávek, Enrico Dovico, Hilary Griffiths, Ondrej Lenárd, Peter Valentovič etc.) and stage directors (Robert Carsen, Giancarlo del Monaco, Patrice Chéreau, Johannes Felsenstein, Jozef Bednárik, Robert Carsen).
He has appeared at Prague Spring, Smetana's Litomyšl, Bratislava Music Festival, Wiener Festwochen, Holland Festival, International Opera Festival Miskolc, Festival Aix-en-Provence, Festival "Thurn und Taxis" etc.
Martin Bárta regularly returns to the Opéra National du Rhin, recently as Janaček´s  Baron Prus and Harashta or Šiškov. During summer 2016 he appeared as Escamillo in Festival "Thurn und Taxis" in Regensburg. In autumn 2016 he sang Harashta in the Opéra National du Rhin and during 2017 he debuted in Janáček´s Form the hosue of hte Dead in Opéra Bastille. In Spring 2018 he created a role of Klingsor in Wagner´s Parsifal in Chemnitz Opera house. In Autumn 2018 he sang the role of Barone Prus in Janáček's The Makropulos Case with Antverpen Opera under the baton of Tomáš Netopil . He regularly sings the role of Telramund in Wagner´s Lohengrin at the National Theatre in Prague starting June 2017. This production is musically staged by German conductor Constantin Trinks, a frequent guest of the Bavarian State Opera and other major scenes. The director is Katharina Wagner, great-granddaughter of the composer and the artistic director and operating Bayreuth Festival.
Martin Bárta appeared in the new productions as Jago (Verdi´s Otello), Boris (Shostakovich´s Lady Macbeth of the Mtsensk District), Giorgio Germont (Verdi´s La traviata) and the role of Michele (Il tabarro by Puccini) at the National Moravian-Silesian Theatre in Ostrava during season 2017/2018.  Besides the other seasonal productions in 2017/2018 created the main part of Nabucco in the new production of this Verdi´s opera that is directed by José Cura at the National Theatre in Prague. Martin Bárta opened Thurn und Taxis Schlossfestspiele as Nabucco in this production of the ensemble of  the National Theatre Prague on 12 July 2019.During August 2018 he sang the title role of Don Giovanni at the Estates Theatre in Prague. He sings the title part of Don Giovanni also during August and September 2019 at the Estates Theatre in Prague. On 1 September 2019 performed this role in the Open Air auditorium Divoka Sarka Valley in Prague with the The National Theatre Prague ensemble  – a highly watched social event, each year visited by over 15 thousand people.
During 2020, he sang Telramund in Chemnitz Opera production of Lohengrin in Chemnitz and besides all of his other roles on the programme of this repertoire National Theater in Prague (Amonasro, Gamekeeper…etc). In December 2019, he premiered Renato in the Verdi´s Un ballo in maschera in Ostrava, CZ. During 2020/2021 Martin Bárta sang role of Don Nabucco in the new production of Ostrava (CZ) and Scarpia (premiere TV broadcast) in Tosca at the same theater. In 2021 he will be Přemysl in Libuše open air production in Prague. Beside this he rendered Antonín Dvořák s Biblical Songs on several occasions.
He appeared in several TV LIVE broadcasts eg. as Přemysl in Smetana´s Libuše or Oct. 1, 2016 in the Gala Award Ceremony of the International Television Festival Golden Prague. In 2005, within the Opera festival he received an award for the best performance in a supporting role (the Miller in Novák's Lantern). Martin Bárta was nominated for Thalia Award 2015 for the role of Ruprecht (the opera Fiery Angel by Prokofiev) performed in the National Moravian-Silesian Theatre (Ostrava, the Czech Rep.)
Martin Bárta is the winner of the Award in the category Opera – Male performance in Thalia Awards 2022:
Martin Bárta was awarded the prize for his portrayal of Iago in Verdi's Otello at the FX Šalda Theater in Liberec, CZ. "His Jago does not waste any chance to further spin a destructive spiral of intrigue, gossip and plots. Iago's Credo is, in Bárt's view, a captivating materialization of human evil. In this character, the singer gives full voice to his dramatic potential, and with the ominous color and dynamics of his speech, thus completes Verdi's and Shakespeare's anti-hero," said the jury.
The Czech Actors' Association presented the prestigious annual Thalia Awards at Prague's National Theatre on Saturday night on 8 October 2022. The awards are given in recognition of exceptional performances in the fields of drama, opera and ballet as well as for lifetime achievement.
Since 2006 he has been teaching solo singing at the Academy of Performing Arts in Prague.